Really Right Stuff's SOAR Division is the embodiment of unparalleled precision, reliability, and performance. We specialize in creating superior equipment solutions designed to meet the exacting needs of military, law enforcement, and shooting sports professionals. Every product we develop is carefully engineered and crafted in the USA, ensuring superior quality, durability, and functionality. From sturdy tripods to adaptable mounting systems, our equipment is meticulously designed to enhance accuracy and stability in the most demanding environments. With the SOAR Division, you're not just investing in equipment, but in a commitment to mission success, operational readiness, and absolute confidence in every scenario.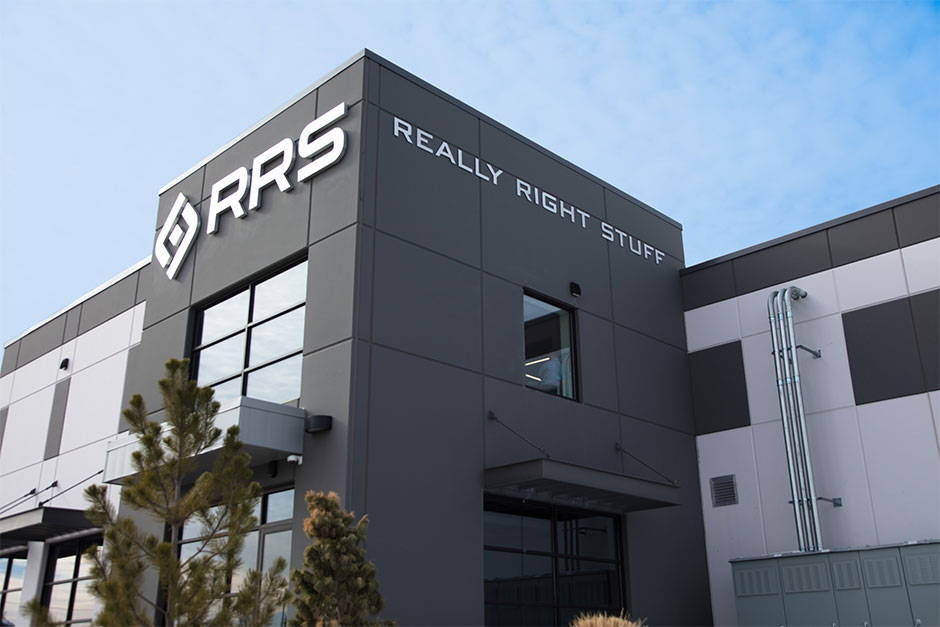 THE BEGINNING
In 1990, Really Right Stuff (RRS) was created by Bryan Geyer as a personal mission to create a better quick-release camera plate. Since its founding, RRS has only changed ownership once, when Joe and Joan Johnson bought the company in 2002. Since then, the RRS product lines have significantly expanded from a handful of custom camera body plates to an extensive line of support products. What began as a personal challenge to create the world's best quick-release plate for cameras grew into a mission to deliver superior support systems for many industries from the ground up.
RRS continues to grow as a worldwide leader in photography products—which resulted in multiple business relocations. RRS was based in California for almost three decades when Joe and Joan decided to build a brand-new headquarters and move the company to Lehi, Utah.
CONTINUING INNOVATION & S.O.A.R.
RRS created the S.O.A.R. (Sport Optic And Rifle) Division in 2015 to support customers in the shooting industry who desire soul-satisfying products and reliability no matter the situation or use. Throughout the ranks, RRS employs professionals and serious amateurs working in their respective fields across photography, cinematography, and S.O.A.R. Engineers work hand-in-hand with the project managers to better understand what changes or new products are needed in each market, keeping RRS in touch with the needs of its consumers.
In 2019 alone, passionate hobbyists within RRS ranks went to more than 25 trade shows, demos, and competitions to work with our customers nationwide.
PRODUCT GUARANTEE
All Really Right Stuff brand products are guaranteed to the original purchaser to be free of defects in materials or workmanship for five (5) years from the date of purchase. Product will be repaired or replaced at our option.
MADE IN USA

Supporting the lives of American citizens. In return, we promise to always provide high quality products make every effort to meet or exceed your expectations for superior service and product performance.We design Really Right Stuff soft goods ourselves, but we don't make them ourselves. Whenever possible, we source them from US companies making goods in the USA. Our current line of tripod bags and pouches are made by a US company that sources from factories in Asia. We are continuing to seek USA-made soft goods to complement our "Made in the USA" products.